Are you looking for something extra?
Visit our professional printing partner in North America: Pictorem
Print one -
plant one
Pictorem supports Trees for the Future, a non-profit organization that operates an agroforestry program to restore trees to degraded lands by working with smallholder farmers.
Your quality promise
30-day money back guarantee for all Pictorem prints. Free shipping in the US and Canada.
Our professional printing partner based in North America
Starting with only one printer in a basement, Pictorem is now the number one choice for tens of thousands of professional photographers and visual artists from all over the world. They work with an unmatched range of products, using the finest printing materials and innovative printing solutions to produce masterpieces that will stand the test of time and conditions.
Our maps are available on stretched and rolled canvas, as acrylic prints, brushed metal prints, HD metal prints, wood prints, wall murals, framed prints or puzzles.
Wall art ships only to the US and Canada, but worldwide shipping is available for posters and rolled canvases.
Below you can find our favourite wall art options that Pictorem offers.
Acrylic print
Fine Art made from a premium polished, best-in-class, 99.9% optically pure acrylic and the latest flatbed printing craftmanship.
Printed to the edge & ready to hang, either with a floating frame on the back or with 4 premium polished aluminum standoffs.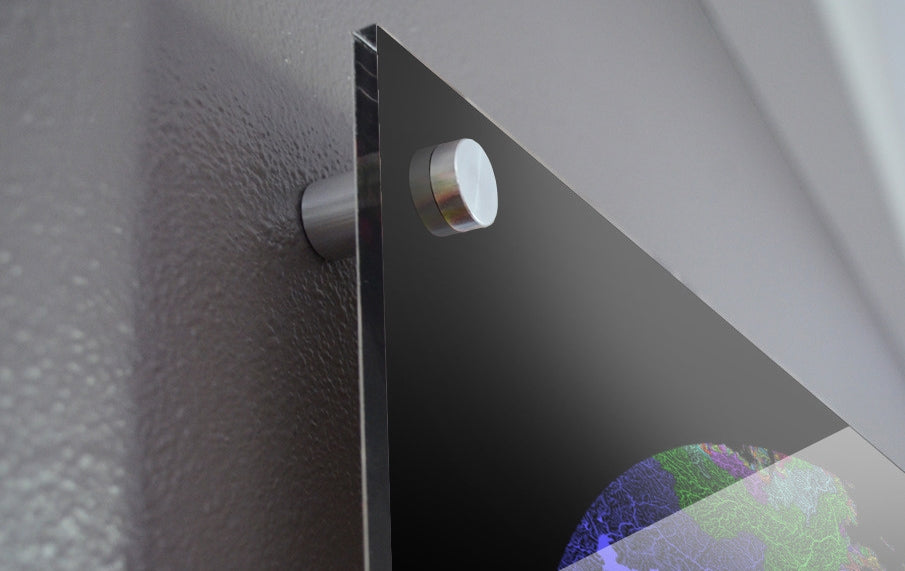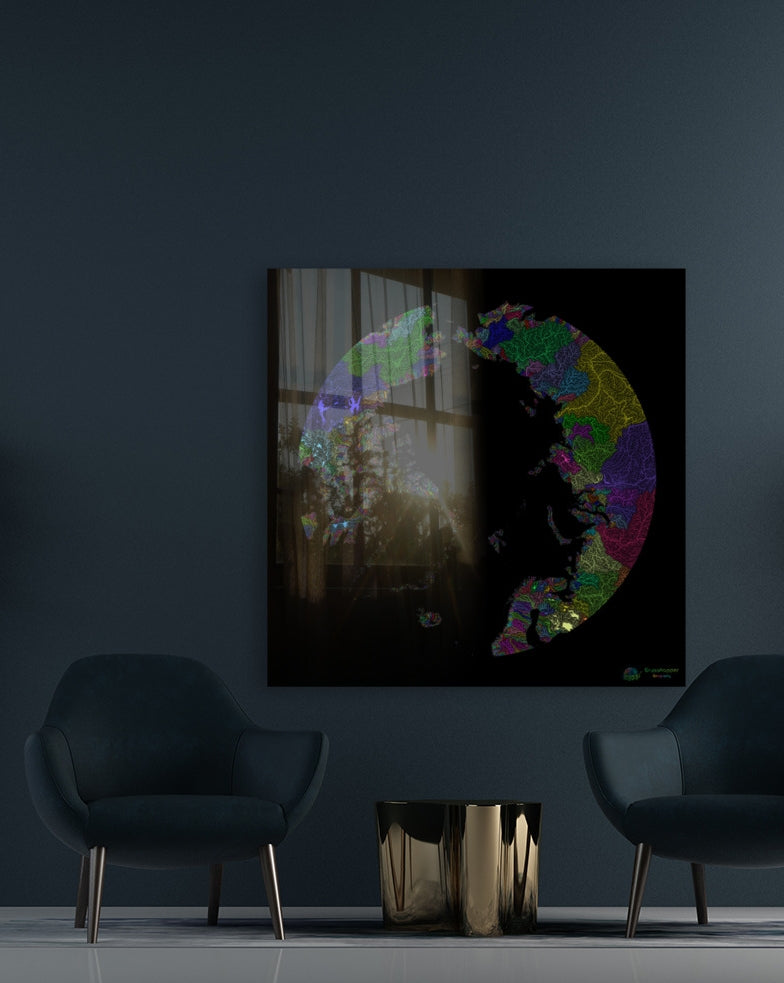 CHROMALUXE HD METAL PRINT
Produced on a dye sublimation ChromaLuxe high-definition metal panel. Unmatched color brilliance, superior durability and true generational archival
qualities.
Can be displayed with a back floating frame or shadow box frame.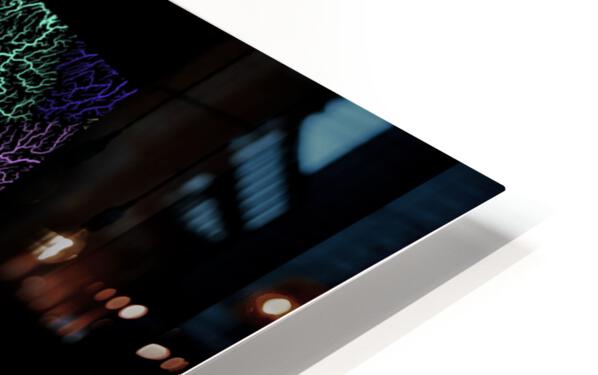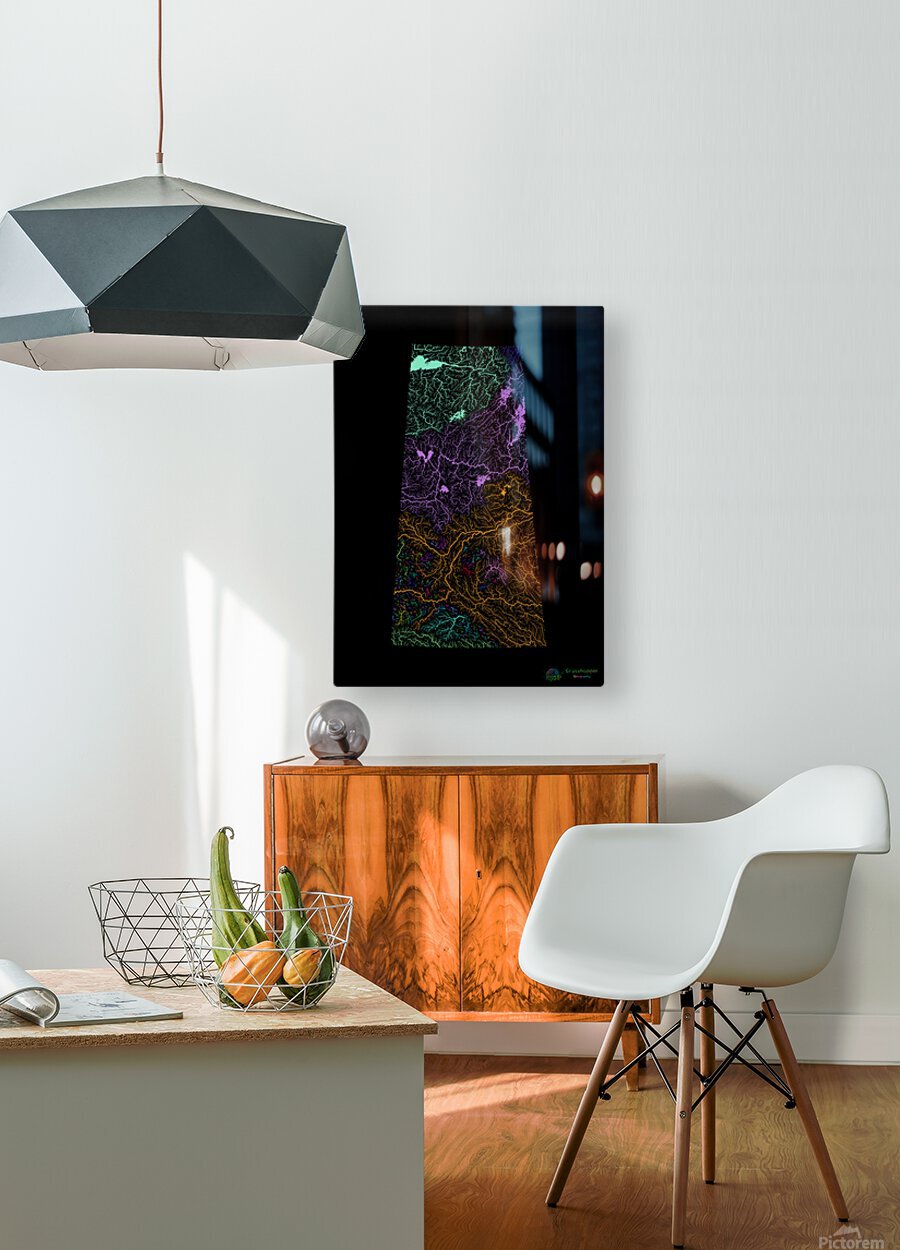 Wood print
Printed with UV cured inks providing an incredible high quality printed image which is scratch resistant with colors that will not fade overtime.

White and lighter areas are not printed on the wood, revealing the beauty of the wood's texture.

Printed on 3/8" (9mm) thick Russian Birch wood which is ready to hang with floating frame on the back.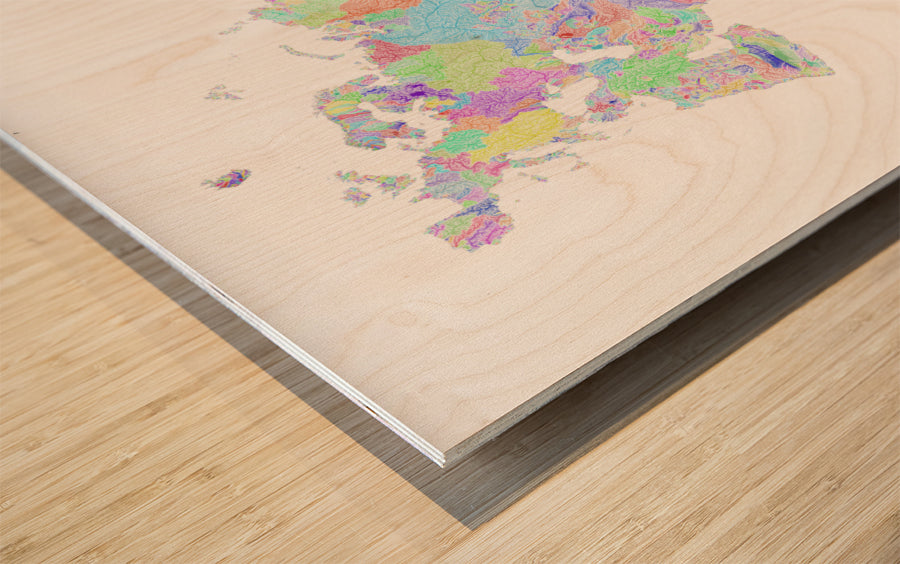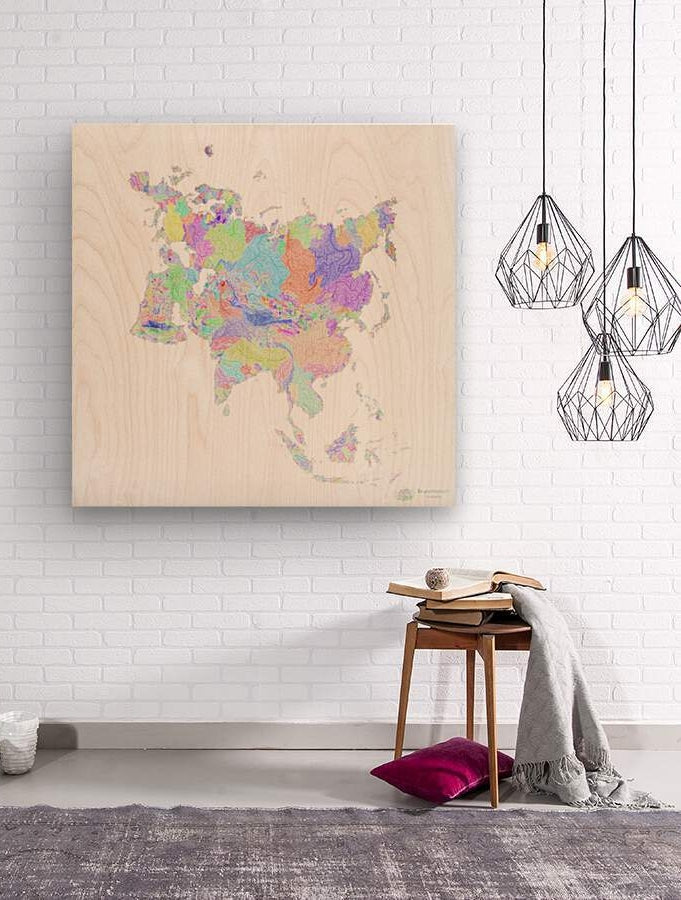 Brushed metal print
The white or very light areas are not printed and appear metallic. Robust, very light and provides an amazing aluminum lighting effect.
Also available with a thick, glossy epoxy topcoat that graces the surface of your map for a modern look.
Printed to the edge & ready to hang, either with a floating frame on the back or with 4 premium polished aluminum standoffs.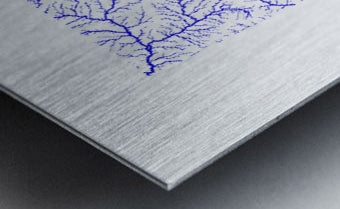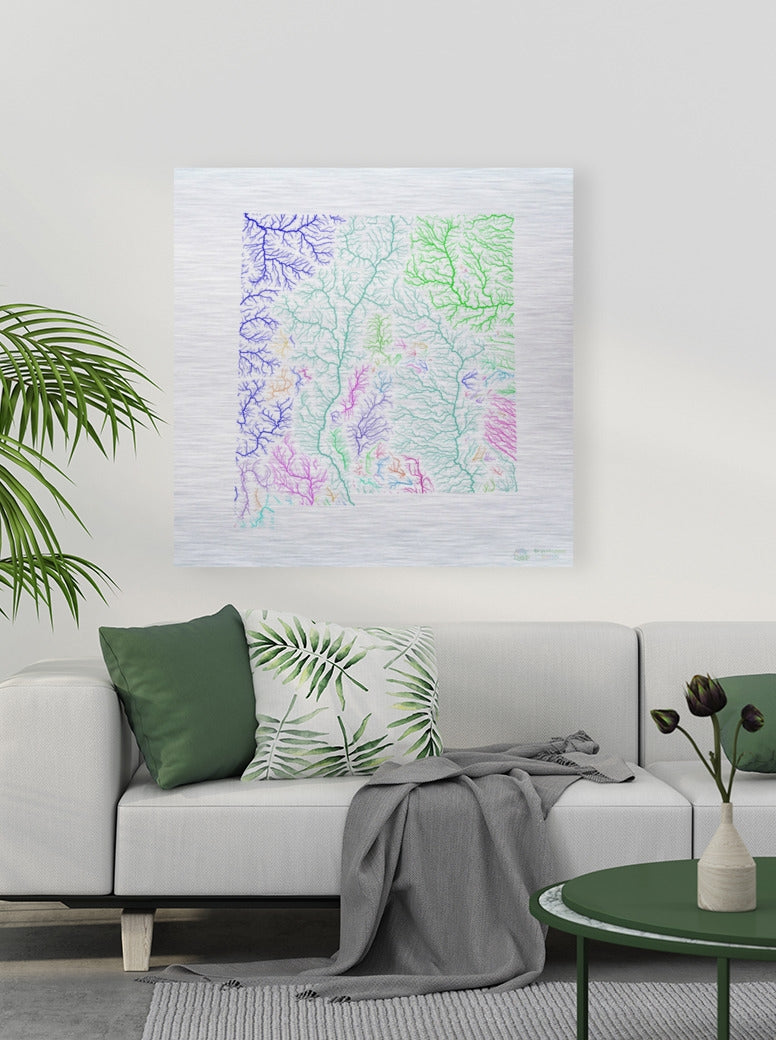 Pictorem
Chromaluxe HD metal print
How it's made: behind the scenes