NGO Collaborations
We'd like to say a huge thanks to all non-governmental organizations for reaching out, asking about the use of our work. The fact that they find our maps fitting to illustrate the important issues they fight for really means a lot to us.

These non-profit organizations usually do their work on a limited (or sometimes non-existent) budget, so we are more than happy to let go of the licensing fee to help their cause. We really hope our work can help raise awareness and deliver their messages all around the world. If you are working on a similar project or would like to use our maps for educational purposes, please feel free to contact us so we can discuss the details.
Educators and personal projects
Our maps in classrooms, online educational materials and works of amazing enthusiasts sharing their passion with the world.
Independent filmmakers and content creators
Crowd-funded or small budget documentaries that feature our maps, as well as notable educational videos from professionals. Thank you all for following through your vision and for the hard work you put into these media.
Other projects
Professional projects and other collaborations we are proud of.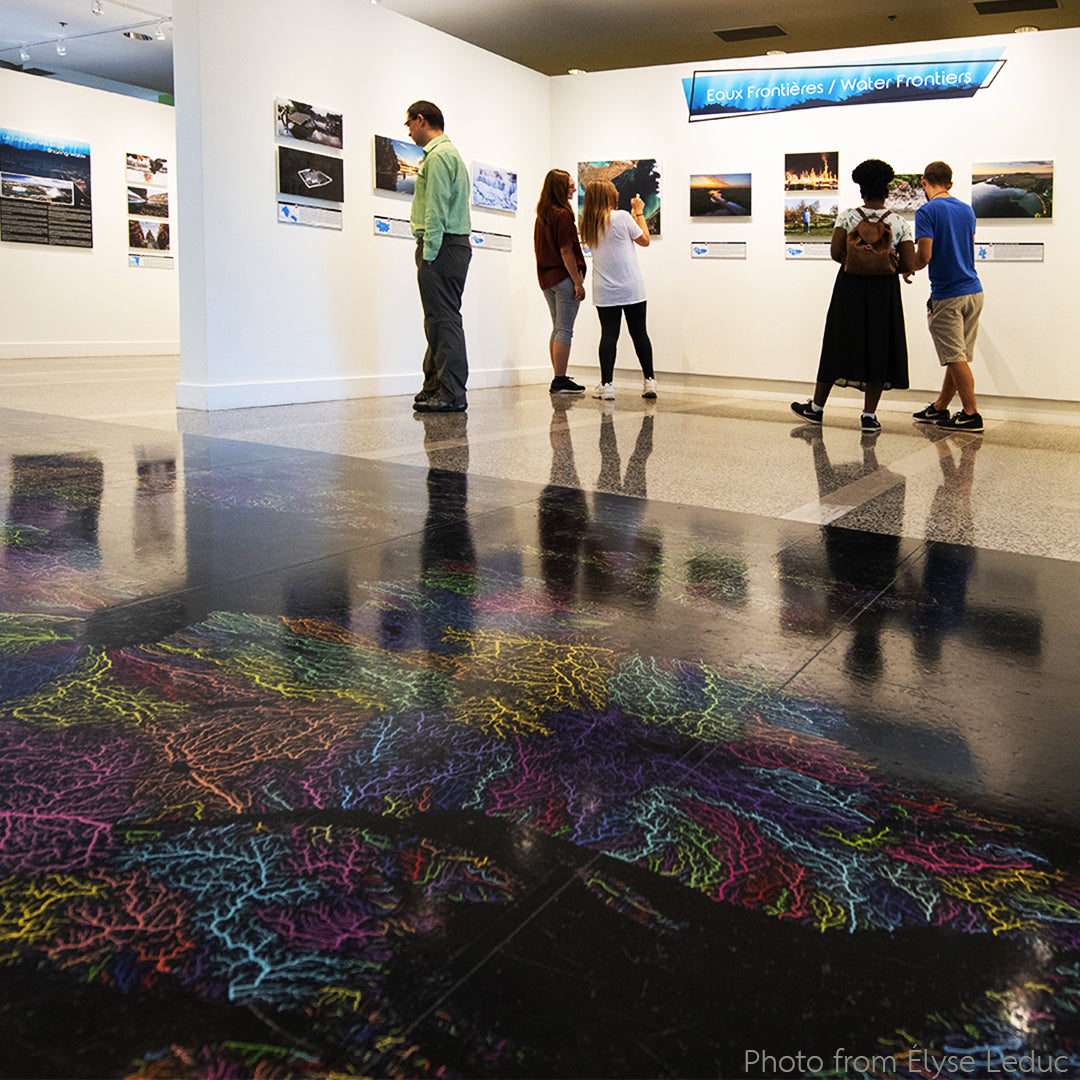 Montreal Biosphere
Our river basin map of Canada as part of the Water Frontiers exhibition in the Montreal Biosphere in 2019.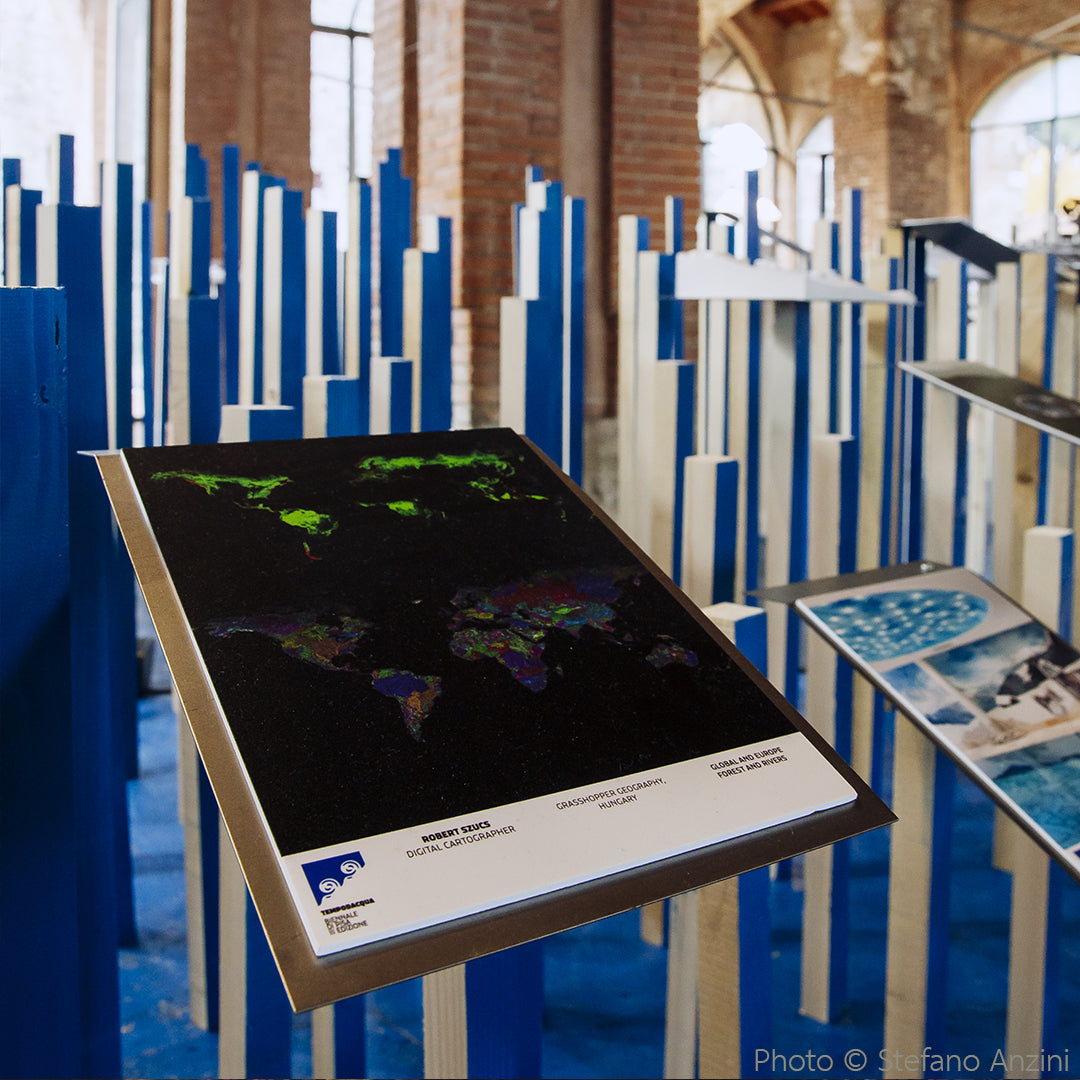 Biennale di Pisa
Our forest cover and river basin map of the world exhibited at the Biennale di Pisa 2019: TEMPODACQUA - Water as a dimension of time.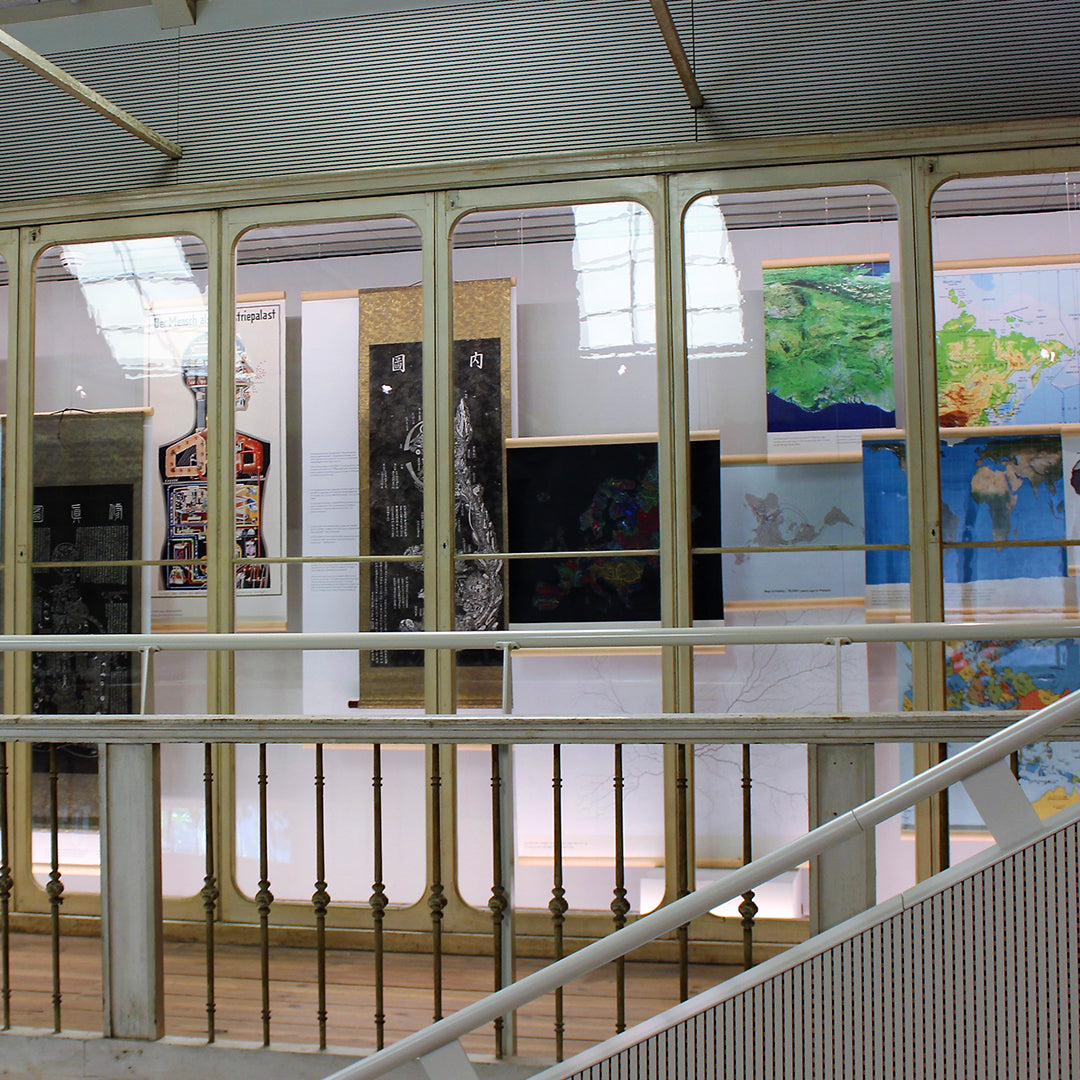 Groote Museum
Our river basin map of Europe is now part of the newly reopened Groote Museum's permanent exhibition in Amsterdam.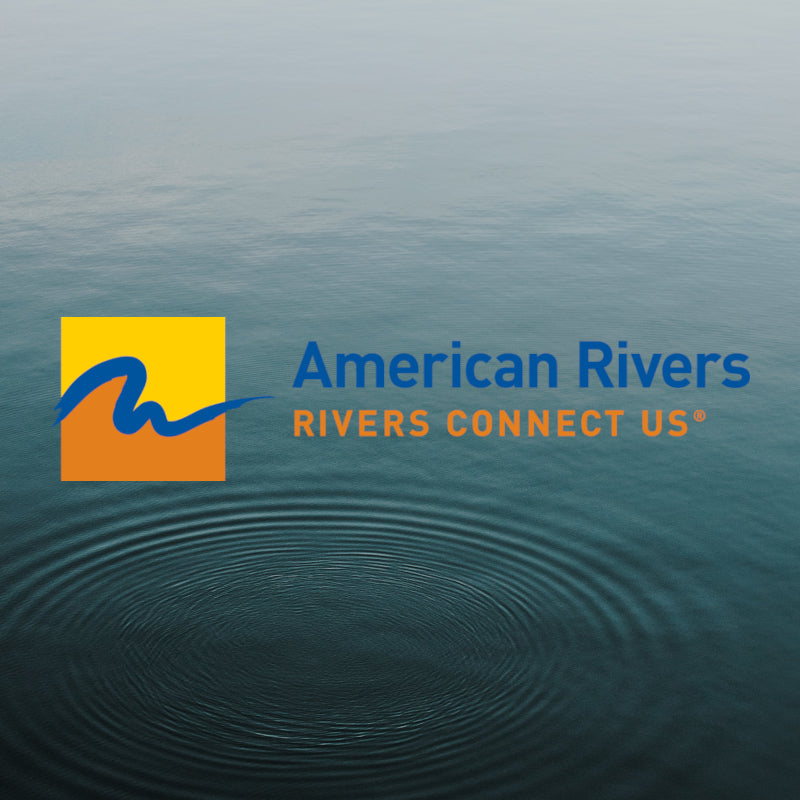 AMERICAN RIVERS
Since 1973, American Rivers have protected wild rivers, restored damaged rivers and conserved clean water for people and nature. The most trusted and influential river conservation organization in the United States used our river basin map in their Strategic Plan (Fiscal Years 2020-2024).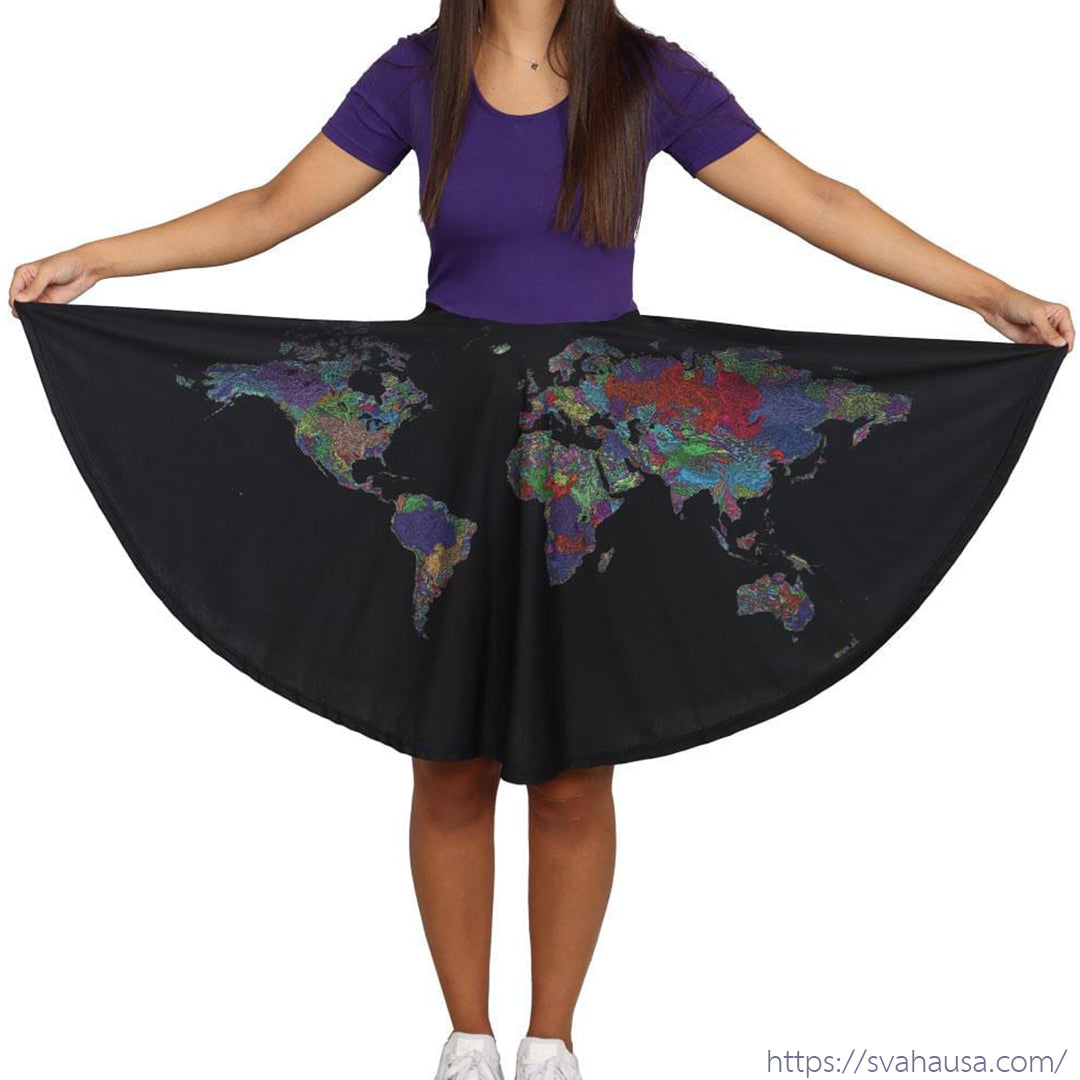 Watershed map dress by SVAHA
Svaha's mission is to show the world that women can love (and be successful in) STEAM - Science, Technology, Engineering, Art, & Math - and stay feminine at the same time. They chose our river basin map of the world for the pattern of a limited series of Rachel dresses.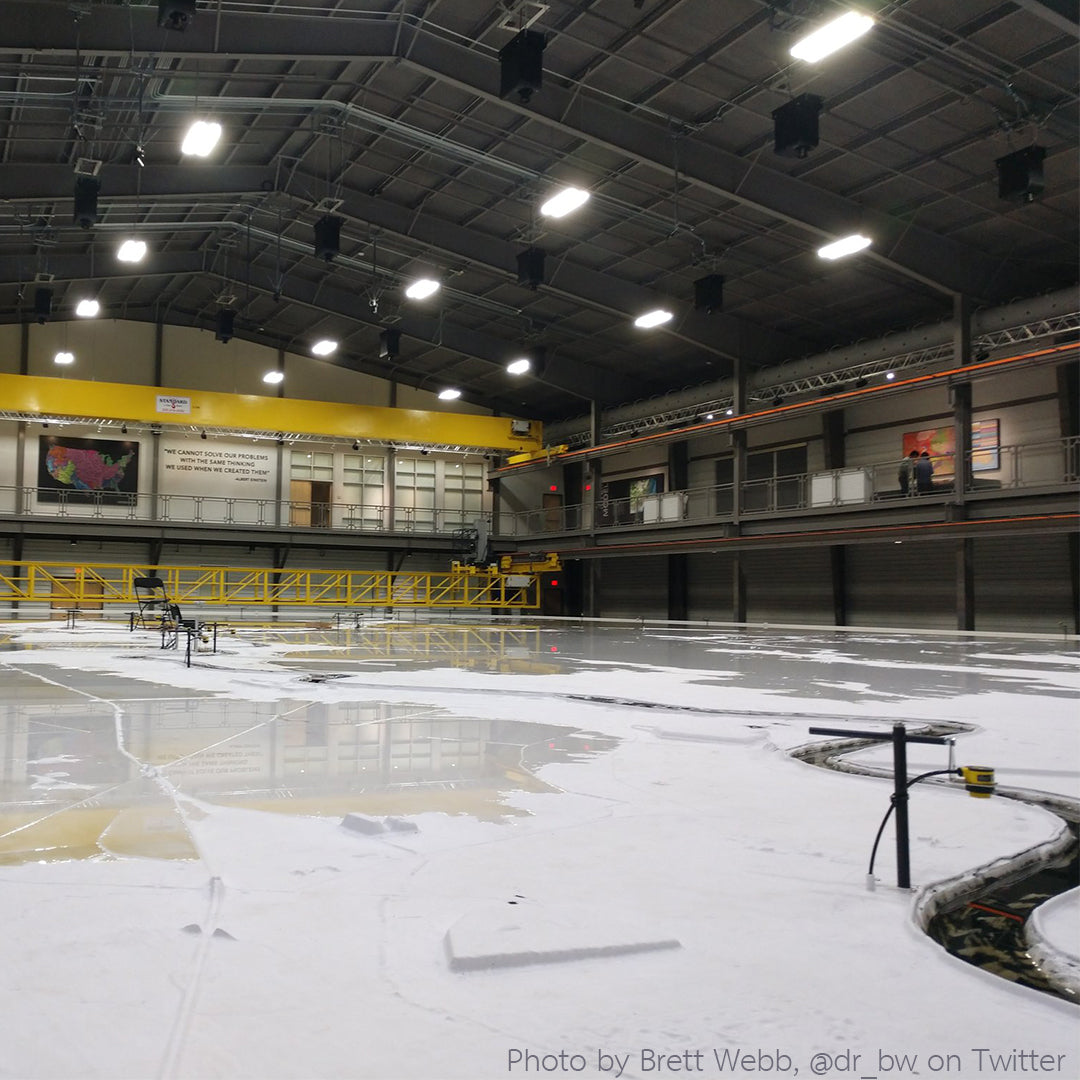 LSU Center for River Studies
Louisiana State University's Center for River Studies conducts research on the world's major rivers with a specific focus on the Mississippi River. A 142"x92" mural of our river basin map of the US can be found by the Lower Mississippi River model.